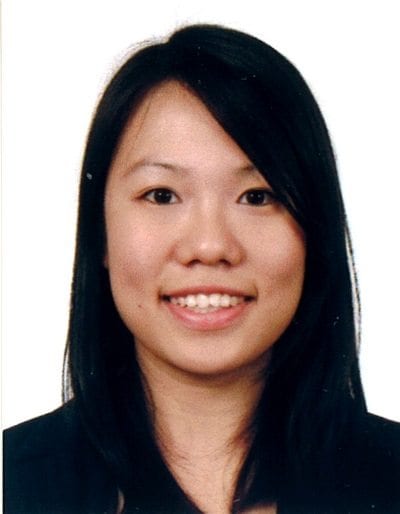 Michelle Ang is a member of Covenant Presbyterian Church in Singapore. Michelle serves with the 3.11 Iwate Church Network as an OC Singapore missionary on our M301 missions program on a 1 year term.
Why Japan?
Japan has always had a special place in my heart. From spending a year in a Japanese kindergarten, re-learning the language in secondary school to majoring in Japanese Studies, I am fascinated by the language and culture.
God first gave me the opportunity to learn to read the bible, sing and pray in Japanese when I went to a church in Kobe while I was an NUS exchange student in 2009. My Korean pastor there often invited to me to take part in evangelising and I found that I enjoyed it. I grew in faith there and was drawn to visit again in 2010 for a 6-week mission trip, where I taught English in church and tagged along whenever the pastor and missionary went to the universities to give out tracks or hold mini gospel concerts.
When I graduated in 2011, I did not know what I wanted to work as and simply took on jobs that required speaking in Japanese. As I worked at my desk job, I learnt about our God who provides and about the challenges people face in each and every job. As I went back to Japan for mission trips is 2012, 2013 and 2014, I felt that I was more suited towards a job that had more interaction with people and that my mission field is with the Japanese people.
What led you to serve through One Challenge Singapore?
I chose to go with OC Singapore as it seemed to be the fastest route to my mission field, with connections to my home church and my target church network in Japan. My church also required a mission organisation as an intermediary and I appreciate the advice and support given by OC Singapore both before and while on the mission field.
What have you been doing since you arrived in Japan 8 months ago?
I have been a staff member with the 3.11 Iwate Church Network for the past 8 months. So much has happened it feels like more than 8 months, yet time has passed by so quickly in a flurry of friends, activities and snow.
I arrived in June 2015 and after briefly settling into an apartment near church, dived right into the thick of summer activities — children's camp, English camp, summer activities at the temporary housings in Miyako and Ofunato.
Before I knew it, I was preparing for winter and learning how to stop my apartment's pipes from freezing. I continued to go to the coastal area (mostly Miyako) on weekdays, where I'd have coffee, sing, talk or do craft with the (mostly elderly) residents in the temporary housing villages.
When foreign volunteer teams are around, I sometimes serve as an interpreter. On weekends, I go back to Morioka to rest and have bible study with a friend. I have gotten used to the 2 hour journey between Morioka and the coastal areas. I also appreciate how few people there are in the countryside.
God has provided many things to keep me warm in this land of snow and ice. One of the most precious are my friends. Some of them are fellow missionaries, some are cute little children, some are the youths I have met, some are the old ladies at the temporary housing, some are old friends who pray, call or come to visit. I thank God for them.
My ministry is interesting because I get to do many various things, from providing administrative support to a Christian art exhibition and distributing posters to shops to having dinner with youths. I also enjoy talking to my Japanese friends very much.
A Canadian volunteer once told me that I have her dream job. Whatever job God may give us, I think it is good to remember that it may well be somebody's dream job and to work at it like it is.